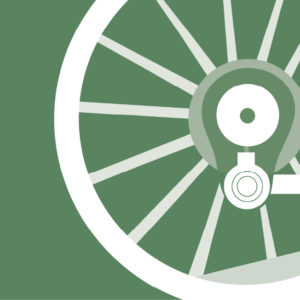 I appreciate the opportunity to work in the museums and cultural sector, one in which I have a life-long interest and deep commitment, particularly transport and technology museums. I believe our cultural sector's success reflects our society's general health, sustainability and values, and I am intrigued by the challenges for museums in creating public value and the role of institutional empathy.
Sunset at Champion Park near Okotoks. Jim Cullen photo.
Public Value
Museums often confuse the difference between their outputs – exhibits, programs, use of collections, learning – with the outcomes or impacts of their work. While successful non-profit organizations long ago shifted to transparently measuring and reporting outputs, museums are less likely to measure their own performance and focus on outcomes and impacts.
In 2013, I developed one of the first "public value plans" for any Canadian museum and remain committed to making this approach more mainstream for our cultural institutions.
Transport and Technology Museums
My beginnings in the museum sector were with transport and technology museums, and they remain an ongoing passion.  However, I have found they often miss their true public value potential and may lag the museum sector in using standard museological processes and methods. This has important implications for the sustainability of many institutions – and for the transport museum sector as a whole.
As a volunteer, board member and manager, I continue to work to build institutional sustainability in, and bring sound business and museological practice to transport and technology museums.
Significance assessment is critical in managing and making the most of our collections, especially in light of all the pressures the museum sector faces. After extensive research, I wrote a dissertation on this topic and developed an evaluation framework for large transportation objects.  
I am looking forward to helping museums effectively understand and manage significance to provide more meaning, relevance and public value.
I joined the Empathetic Museum group in 2015 because their framework holistically addresses a variety of perennial museum challenges—community, inclusion, diversity and responsiveness.
I am committed to building empathetic awareness, understanding and capability among museums and continue to collaborate with the Empathetic Museum group in helping further this conversation.